Our customer promise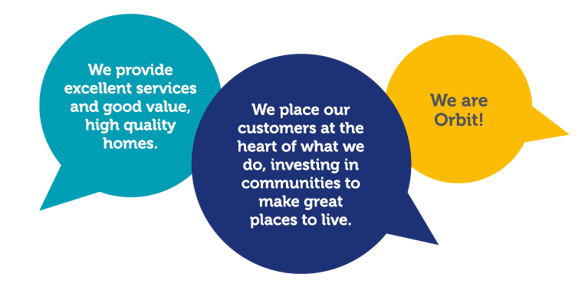 Our customer promise is at the heart of what we do. It has been developed together with customers and employees and provides us with a strong framework on which to build our future delivery programmes.
We continually measure our performance against our customer promise so that we can improve the range and quality of our services for our customers.
Delivering excellent services
We are easy to contact, resolve your queries and keep our promises
We demand the utmost professionalism from our people
We make moving into your home as easy as possible
Providing high quality homes
We build and maintain high quality affordable homes you can be proud of
We are committed to maintaining the highest safety standards
We invest in our homes to provide for a low carbon, lower energy future
Placing community at our heart
We listen and take account of your views
We involve you in the decisions that affect your community
We offer support and advice for you to live happy, independent lives
Investing in neighbourhoods
We are committed to creating diverse, thriving neighbourhoods
We will keep your neighbourhoods clean and safe, improving and creating local green spaces
We invest for the long term in the places where you live
Our 2018-19 annual report explains how we're delivering against our customer promise.