Orbit announces the retirement of Group Board Chair, the Rt Hon. Baroness Tessa Blackstone.
Tessa joined the Board in 2013 as Chair and retires having served the maximum three terms of office. She will be succeeded by existing Orbit Group Board Member and Chair of Orbit's Treasury Board, David Weaver. David will take up the position with effect from 1 February 2022.
Commenting on her retirement, Baroness Tessa Blackstone said: "Our vision to build thriving communities and make a real difference to our customers' lives is more relevant than ever before.
"The UK's housing shortage is one of the biggest challenges the country faces and I am proud that over the last 9 years, Orbit has grown to over 45,000 homes and now serves over 100,000 customers. In addition, Orbit has delivered 12,000 new homes and over £50m in community investment, helping to build homes and communities where people can thrive and achieve their full potential.
"It has been an enormous privilege and a huge pleasure to chair the Orbit Group Board. I am delighted that David is to be my successor. I wish him and everyone associated with Orbit all the very best for the future."
Orbit Group Chief Executive, Mark Hoyland, added: "Tessa's influence has been instrumental in making Orbit the organisation that it is today. Through her leadership we have innovated and driven change in the housing sector, leading the way with our customer centric, values led-performance drive culture. On behalf of all of Orbit, I would like to thank Tessa for her counsel and valued support during the last nine years.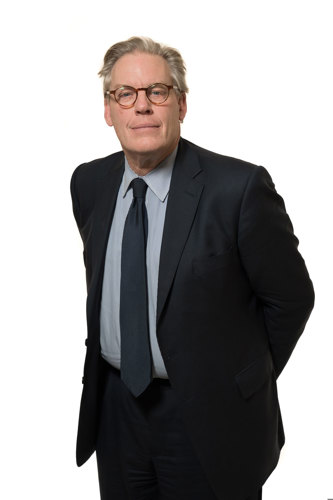 David Weaver
"Equally, I am delighted that David will be stepping into the Chair role. David is passionate about our work to tackle the housing crisis and his extensive financial, technology and funding experience will be invaluable as we continue to deliver our Orbit 2025 strategy. After an extensive recruitment process, David's appointment reflects the strength of the existing board and I look forward to working closely with him in his new role of Chair."
David Weaver commented on his appointment: "Orbit has flourished under Tessa's leadership. I am driven to ensure our customers' voices are heard and help shape what we do as we continue to build diverse, mixed communities with affordable housing at the core."
David Weaver has over 34 years of experience in the financial services sector, most recently as CEO and Chairman of the Board at Jefferies International in London. He is an advisor to Strategic Value Partners, an investment firm with assets of approximately $18 billion. Throughout his career, David has worked extensively with public sector clients and has developed a passion for creating sustainable, socially diverse and economically viable communities. His strong interest in social and public infrastructure saw him found and build a public-sector finance team at a large bank in New York early in his career. David has been an Orbit Group Board Member since 2016, and Orbit Treasury Limited Board Chair since 2018.