Green-fingered Erith residents are celebrating after successfully cultivating a crop of London in Bloom awards.
Residents of Orbit's Marler House, Lambert Court, Bushey Court, Flaxman Court and Wheelock Close – which offer supported housing for older people and people with learning disabilities, all received recognition for their efforts to enhance their outside spaces for the benefit of fellow residents and the wider community.
The schemes were assessed as part of the 'It's Your Neighbourhood' campaign, which is run by London in Bloom on behalf of the RHS Britain in Bloom Campaign and focuses on community participation. Lambert Court, Bushey Court and Flaxman Court, all received the highest possible mark of Level 5 'Outstanding'. Marler House received Level 4 'Thriving' and Wheelock Close received Level 2 'Improving'.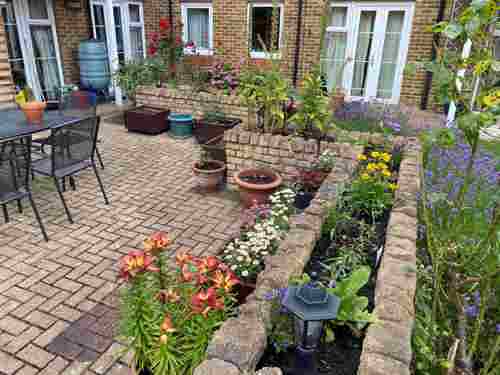 Bushey Court
Wheelock Close, which recently unveiled its newly renovated garden including vegetable patches and wildflower areas, also received Bronze in the It's Your Neighbourhood Award for Environmental Responsibility. Whilst Flaxman Court also received Silver awards for Gardening Achievement and Community Participation. Meanwhile, Lambert Court scooped Silver Gilt and Gold awards respectively in the Garden Achievement and Community Participation awards.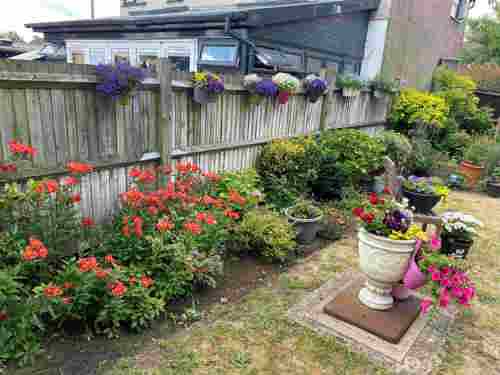 Flaxman Court
Hayley Case, Contract and Standards Manager for Orbit, said: "Whilst Orbit and our contractors work hard to maintain the communal areas, we're so proud of residents for taking ownership of their outdoor spaces to help brighten up and nurture these areas for the benefit of fellow residents and the wider local area."
Jim Buttress, London in Bloom judge added: "I have judged the Orbit entries for the last 3 years in London in Bloom 'It's Your Neighbourhood' campaign. Each year the standard has improved and all the residents are to be congratulated. The continued success has been achieved by a very good working relationship between the residents, Orbit and the ground maintenance contractors. The enthusiasm of everyone is reflected in the awards they have received. Keep up the brilliant work."
In the Ruxley in Bloom awards, Bushey Court won a Silver Gilt whilst Lambert Court was awarded Gold and third place overall in the Best Community Garden category.